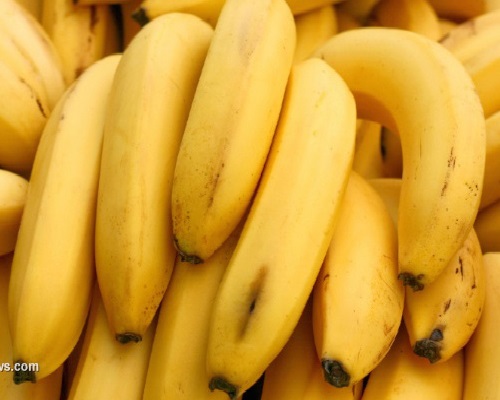 DML Morning Briefing Feb 14: Trump gets Valentine's Day love from GOP.
Today is February 14 and I am Dennis Michael Lynch. Below are my opinions on the stories grabbing headlines this morning. I hope you share this briefing as doing so will make you the smartest person in the room, in my opinion.
1. Trump gets off and Dems ridiculed for botched trial
Fox News reports: Democrat impeachment managers on Saturday drew harsh criticism from both the left and the right after their stark reversal on whether to call witnesses in the Senate trial of former President Donald Trump.
Trump was found not guilty of inciting an insurrection in a 57-43 vote Saturday.
Critics said Democrats "caved" for having a press release from Rep. Jaime Herrera Beutler, R-Wash., read into the record after initially asking to depose her — a move that could have potentially elongated the impeachment trial by weeks.
Beutler threw a wrench into the impeachment proceedings after a Friday night statement in which she said Trump seemingly sided with the rioters at the Capitol on Jan. 6 during a conversation with House Minority Leader Kevin McCarthy, R-Calif.
DML: The Democrats are only so stupid, they knew the longer they kept the mess going the greater the odds became that they'd come out looking more stupid than they did going into this trial. At the end of the day, the majority of the GOP's voter base loves Trump. He did nothing wrong, and that's the bottom line regardless of what 7 Republicans said otherwise.
2.Donald Trump Hints at Political Future While Celebrating Second Impeachment Acquittal
Breitbart reports: Former President Donald Trump celebrated his second impeachment acquittal after his Senate trial concluded on Saturday.
The former president asserted that Congressional Democrats pursued the ongoing "witch hunt" because nearly 75 million Americans voted for his re-election.
"This has been yet another phase of the greatest witch hunt in the history of our Country," Trump wrote. "No president has ever gone through anything like it."
The failed impeachment attempt means that Trump can theoretically run again for president, something Democrats and some establishment Republicans were eager to prevent.
Trump signaled a future in politics but not necessarily through elected office. "Our historic, patriotic and beautiful movement to Make America Great Again has only just begun," he wrote. "In the months ahead I have much to share with you, and I look forward to continuing our incredible journey together to achieve American greatness for all of our people."
DML: As I see it, Trump has two choices if he wants to run in 2024.  Either he goes Independent or he rides the GOP.  If he goes Independent he's got more work cut out for him then he may realize.  Getting on each state ballot is no joke, and it may be something too big for him to tackle considering how many Democrat-led legislatures will make it impossible.  That leaves the GOP ticket, which he can still win if he really wants it.  I'm not sure he will want to repeat the process of running in 2024, which means starting the engines in 2022.
3.McConnell votes for acquittal, but then says there's 'no question' Trump is responsible for riot
CNBC reports: Minutes after voting "not guilty" in Donald Trump's impeachment trial, Senate Minority Leader Mitch McConnell, R-Ky., said the former president is clearly to blame for the deadly Capitol riot.
"There's no question" that Trump "is practically and morally responsible for provoking the events of the day," McConnell said just after the Senate acquitted Trump of inciting the attack. "No question about it."
In his floor speech after the vote, McConnell endorsed the view that "President Trump is still liable for everything he did while he was in office."
"He didn't get away with anything, yet," McConnell said, noting that "we have a criminal justice system in this country. We have civil litigation. And former presidents are not immune from being [held] accountable by either one."
DML: Mitch is the poster boy for the DC elitist you and I hate to see in power.
4. Snowflake actress Alyssa Milano After Trump Acquitted: 'It Is a Sad Day in America'
Left-wing actress-activist Alyssa Milano expressed disappointment, particularly with Senate Republicans, after the U.S. Senate voted to acquit former President Trump from the charges of inciting insurrection, concluding that they lacked the patriotism and integrity "to convict a tyrant" and adding that courts will now have to absolve the left's grievances.
"It is a sad day in America when only 7 republicans have the patriotism and integrity to convict a tyrant," the anti-Trump actress said. "Since the senate won't do its job and convict the traitor Donald Trump, the courts will have to."
DML: As pointed out by Senator Mitch McConnell on Saturday, and again referenced by the nut-job Milano, Trump possibly faces civil suits connected to January 6. But I must put my two cents in by stating the really sad day in America was Election Day 2020.
5. Bill Gates' daughter jokes on social media about getting COVID-19 vaccine
Bill Gates' daughter told her social media followers that the first dose of the COVID-19 "did NOT implant my genius father into my brain."
Jennifer Gates, 24, made the joke to dispel wild conspiracy theories that the billionaire Microsoft founder was somehow using the vaccine to get inside people's minds and track their movements, according to a report.
Jennifer Gates is a second-year medical student at New York's Icahn School of Medicine at Mount Sinai.
"I am beyond privileged to receive my first dose of mRNA to teach my cells to mount a protective immune response to this virus. As a medical student and aspiring physician, I am grateful it will give me protection and safety for my future practice," she told her more than 357,000 Instagram followers Friday.
DML: The Gates family, much like Anthony Fauci, are power hungry establishment types who want total control over everything we do.  I care less what his daughter thinks, or what she shoots in her arm.  I will stick with my mighty immune system and keep my freedoms until they bury me for good.