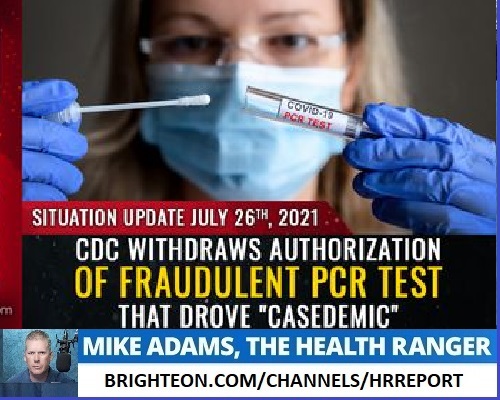 DML Morning Briefing Mon. May 31: Memorial Day: Some gave all…..
By Team DML
Today is May 31 and I am Dennis Michael Lynch. Below are my opinions on the stories grabbing headlines this morning. I hope you share this briefing as doing so will make you the smartest person in the room, in my opinion.
1 – Tens of thousands of veterans gather on motorcycles for DC Memorial Day weekend ride
The Washington Examiner reports: Approximately 50,000 motorcyclist military veterans, decked out in American flags and leather jackets, gathered outside Robert F. Kennedy Stadium in Washington, D.C., on Sunday to raise awareness for veteran mental health and those declared missing in action.
American Veterans's "Rolling to Remember" event saw the riers, many of whom have attended each year for decades, drive from the stadium to the Lincoln Memorial before looping around to ride by Capitol Hill.
"Start learning your history and how this country was made and [about] being free. It took our veterans to keep it this way," motorcyclist Thomas Williams, who served in the Navy from 1976 to 2002, told the Washington Examiner.
Since the tradition started in 1987, thousands of veterans have gathered in the district each year for Memorial Day weekend to send a nonpartisan message of raising awareness of struggling veterans and those missing in action.
DML: All gave some. Some gave all.  God bless these veterans for helping us to never forget the price that's been paid for our freedoms. Today we remember those who gave all, with humble gratitude. May we never forget. May we never let our freedoms slip away.
2 – Texas Democrats stage dramatic walk out before midnight to block state GOP's new voting bill
The Daily Mail reports: A voting bill in Texas that was on the verge of Republican Gov. Greg Abbott's desk failed to pass Sunday night after Democrats walked out of the House chamber before a midnight deadline.
The bill known as Senate Bill 7 would have imposed a raft of changes that Republicans in the state see as a sensible approach to securing election integrity.
It would eliminate drive-thru voting, empower partisan poll watchers and impose new requirements in order to cast a ballot by mail in Texas.
But about two hours before a midnight deadline to pass the bill, Democrats began filing out of the chamber in greater and greater numbers, denying Republicans the quorum necessary to hold a final vote.
"Election Integrity & Bail Reform were emergency items for this legislative session. They STILL must pass. They will be added to the special session agenda. Legislators will be expected to have worked out the details when they arrive at the Capitol for the special session," responded Gov. Greg Abbott.
DML: Now WHY don't Democrats want voter integrity and voter ID?
3 – China eases birth limits, to allow couples to have 3 children
Fox News reports: BEIJING — China's ruling Communist Party will ease birth limits to allow all couples to have three children instead of two in response to the population's rising age, a state news agency said Monday.
The announcement follows census data that showed China's working-age population shrank over the past decade while the number of people older than 65 rose, adding to strain on the economy and society.
The ruling party has enforce birth limits since 1980 to restrain population growth but worries the number of working-age people is falling too fast.
A meeting Monday of the ruling party's Politburo decided "China will introduce major policies and measures to actively deal with the aging population," the Xinhua News Agency said.
DML: If this isn't a good reminder of why we need to hold on to our freedoms, I don't know what is.
4 – Texas hospital faces lawsuit over coronavirus vaccination mandate
Fox News reports: A Texas hospital is facing a lawsuit by 117 unvaccinated employees over its recently announced COVID-19 vaccine mandate, according to reports.
Houston Methodist Hospital, which manages eight hospitals, gave employees a June 7 deadline to receive the vaccine or risk suspension and termination, the lawsuit claims.
"Methodist Hospital is forcing its employees to be human 'guinea pigs' as a condition for continued employment," the complaint states, according to the Washington Post.
The lawsuit cited the U.S. Food and Drug Administration authorization, which is for emergency use and is not yet fully FDA approved and licensed.
The report clarifies that most of the plaintiffs are not health care providers. While some are nurses, none are doctors.
DML: Expect to see this happening more!
5 – ABC's chief White House reporter: A lot of reporters have 'egg on their face' over Wuhan lab-leak theory
Fox News reports: ABC News' Chief White House Correspondent Jonathan Karl admitted that many reporters were wrong to dismiss former President Trump's assertion that the coronavirus originated from a laboratory.
Karl was asked on ABC's "This Week," by guest host Martha Raddatz on why it matters that the lab-leak theory was initially met with dismissal or skepticism.
"Yes, I think a lot of people have egg on their face. This was an idea that was first put forward by Mike Pompeo, secretary of state, Donald Trump, and look some things may be true even if Donald Trump said them," Karl said. "Because Trump was saying so much else, that was just out of control, and because he was, you know, making a frankly racist appeal talking about kung-flu, and the China virus, he said flatly this came from that lab, and it was widely dismissed… but now serious people are saying it needs a serious inquiry."
DML: It hurts the liberals so bad to admit Trump just may be RIGHT!