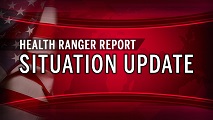 The Health Ranger Report.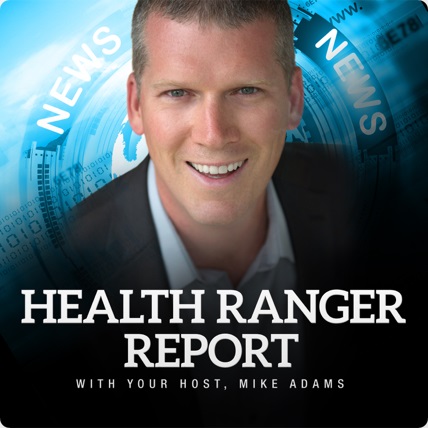 Your Host: Mike Adams.
Situation Update for May 20th.
Bypass censorship by sharing this link.
"Non-GMO" foods being grown in HUMAN SEWAGE SLUDGE and sprayed with glyphosate and pesticides.
As the Food Babe has correctly pointed out, foods labeled "Non-GMO" are still grown in human sewage sludge and sprayed with glyphosate and pesticides. With 20 U.S. states now legalizing the dissolving of dead human bodies and flushing them into municipal sewer systems — the "human flesh goo" phenomenon — it is now a fact that human flesh goo and human sewage is being spread on food farms across America to grow foods that can be labeled "non-GMO."
"Non-GMO Project Verified" foods can be grown in biosludge that contains used feminine hygiene products (such as tampons), dissolved bodies of humans infected with covid spike proteins, light industrial waste from hospitals and dental offices, birth control pills and other hazardous substances that are flushed into municipal sewer systems. The spreading of biosludge on food crops across America is fully documented in my film "Biosludged," available to watch for free at Biosludged.com.
Here's a short trailer for the film, featuring EPA whistleblower Dr. David Lewis:
And here's the full-length documentary, published by Brighteon Films:
Here's todays podcast: [1:33:56]
Health Ranger Report
For more updates, visit: http://www.brighteon.com/channel/hrreport
NaturalNews videos would not be possible without you, as always we remain passionately dedicated to our mission of educating people all over the world on the subject of natural healing remedies and personal liberty (food freedom, medical freedom, the freedom of speech, etc.). Together, we're helping create a better world, with more honest food labeling, reduced chemical contamination, the avoidance of toxic heavy metals and vastly increased scientific transparency.
Read more at NaturalNews.com