Courtesy of  TruNews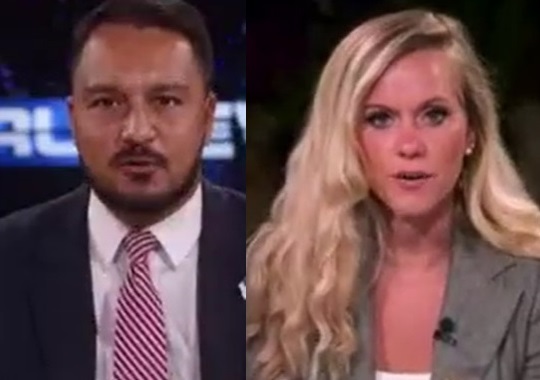 Your Host's, Edward Szall
& Lauren Witzke.
Monday August. 9th, 2021.
Uncensored, Unedited, Unfiltered.
Bypass censorship by sharing this link: http://realnews.ws/trunews-809/
MILEAGE TAX AND RETINA SCANNING BURIED IN DEMS' INFRASTRUCTURE BILL.
Watch: Video [1:00:52]
Today on TruNews, Rick Wiles and Doc Burkhart take the helm, as Edward Szall and Lauren Witzke make their way to Mike Lindell's Cyber Symposium in Sioux Falls, South Dakota.
Rick and Doc discuss the latest in Coronavirus news, including the relationship between high vaccination rates and high so-called 'Delta' cases. They also discuss how this scenario appears to have been planned for years.
In part two, they examine how President Biden's trillion-dollar Infrastructure Bill is rolling out massive surveillance on roads, cars, and even your breath and eyes.
Rick Wiles, Edward Szall, Lauren Witzke, Raymond Burkhart, Kerry Kinsey. Airdate (8/09/21)